This is my third time my head being bald. The first one is when I was in form 3 at Izzuddin Shah school (1997). And the second is when I was in form 4 at Technic school in Seri Manjung (1998). Honestly, I don't like myself when my head bald. Hate bald (because I think I am not a bald person)....adus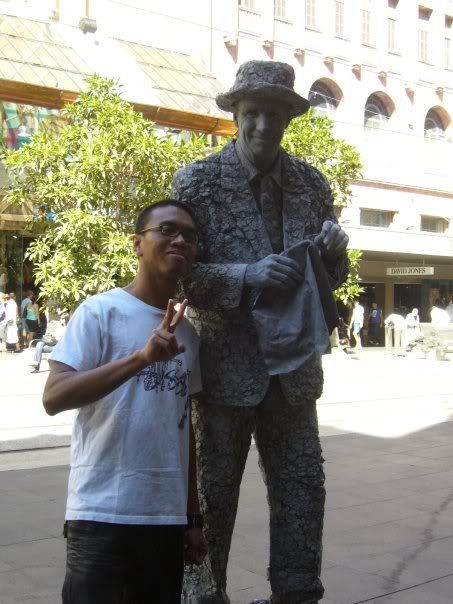 Me (the bald guy) with Albert (the stone guy)
I approached that guy and asked him "how are you going mate?"
He didn't answer anything to me.
Maybe my voice is too slow so I asked him for the second time "how are you going mate, can I have a picture with you?". This time my voice a bit high with Aussie slang.
Finally, he said something "emm emm emm".
Hahahaha... "You are not a real stone guy mate"
I donated some coins for him.
Moral of the story: Don't ruin other people business.