Nothing much happen today. I just wasted my time in my bedroom by watching CD. Fortunately, Ina gave me a bundle of CD, at least there are some entertainment for me when I'm realy bored. I planned to go to Camberwell today but it too late to reach there since Akmal and I was not ready yet to go out.
I just texting Ina just now, she's in Damansara. It sounds that she really enjoy being in Malaysia. While, I'm still here nothing to do in this summer break.
This night, I will attend the BBQ organised by Zul and Haadi in Clayton. Before that I have to buy some drinks and breads that requested by Haadi. Hopefully, I will not forgotten to bring it there.
Now, I'm listening the Kate Perry song called "hot and cold". I'm kind of obsess to this song since Akmal keep repeated it on his laptop. What else I should write here...
Owh, my result will be available on tomorrow. I feel like very nervous to reveal my result. Please pray for me mates. Hopefully, I will get the better result than previous semester. Actually, it is crucial for me as it is being my token to further study for my PHD. Do I ready for it? hehe. I don't know. Just wait and see how I will working with it. InsyaAllah, The Mighty will be definitely help me to figure out this matter. Amin...
Picture of the day? I think I should put some pictures in every entry. So for today pictures will be definitely picture of mine, who else kan...
Below pictures captured on the level 57 of Rialto building, it is known as Melbourne Observation Deck. We can see 360 degrees of Melbourne through this second tallest tower in here. For my note, the pictures were taken on 22th November 2008.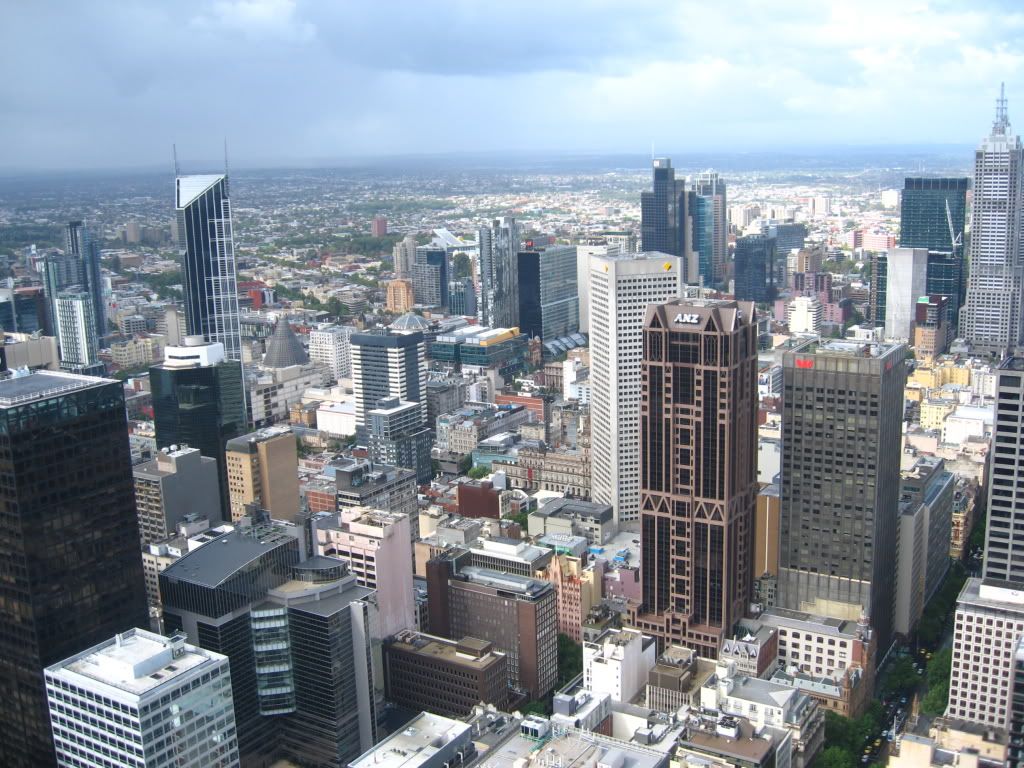 The view from Rialto
You can my university inside this picture...
The most right is the tallest tower in Melbourne... Eureka Skydeck....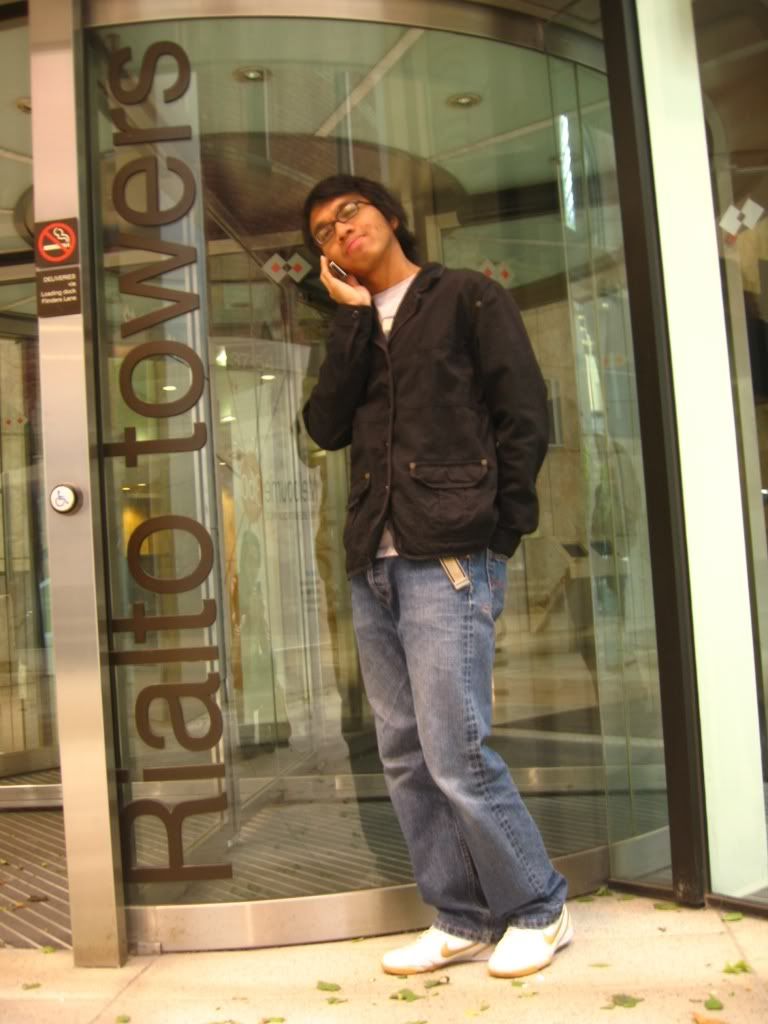 At the entrance of Rialto Observation Deck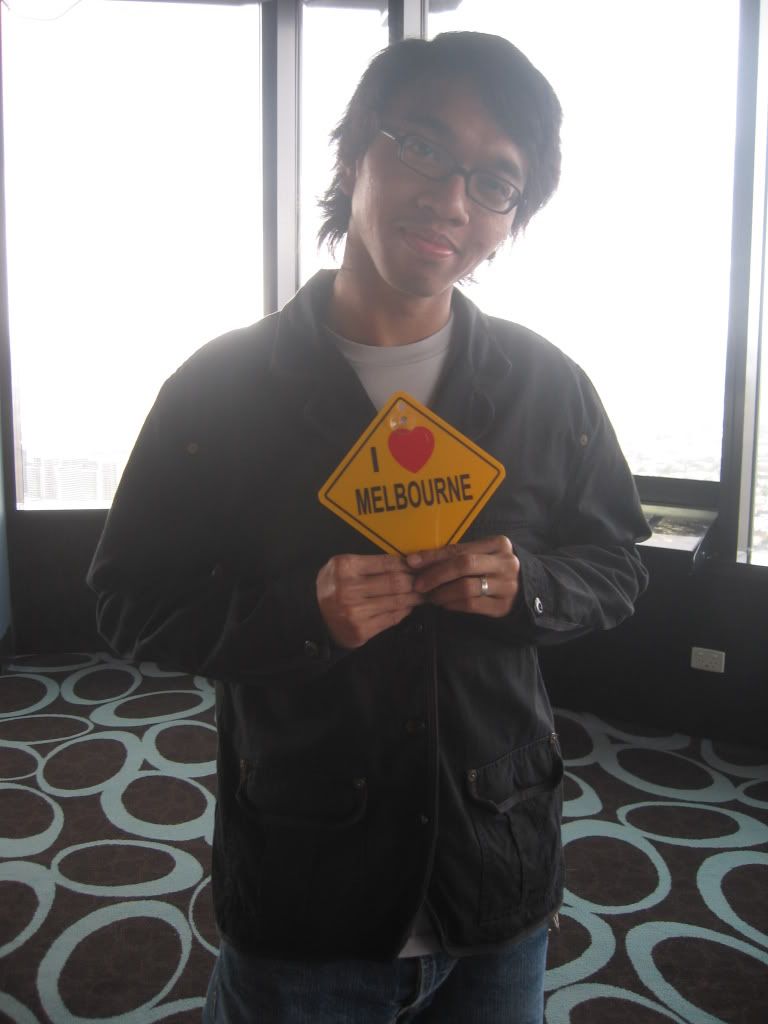 Am I love Melbourne? hehe...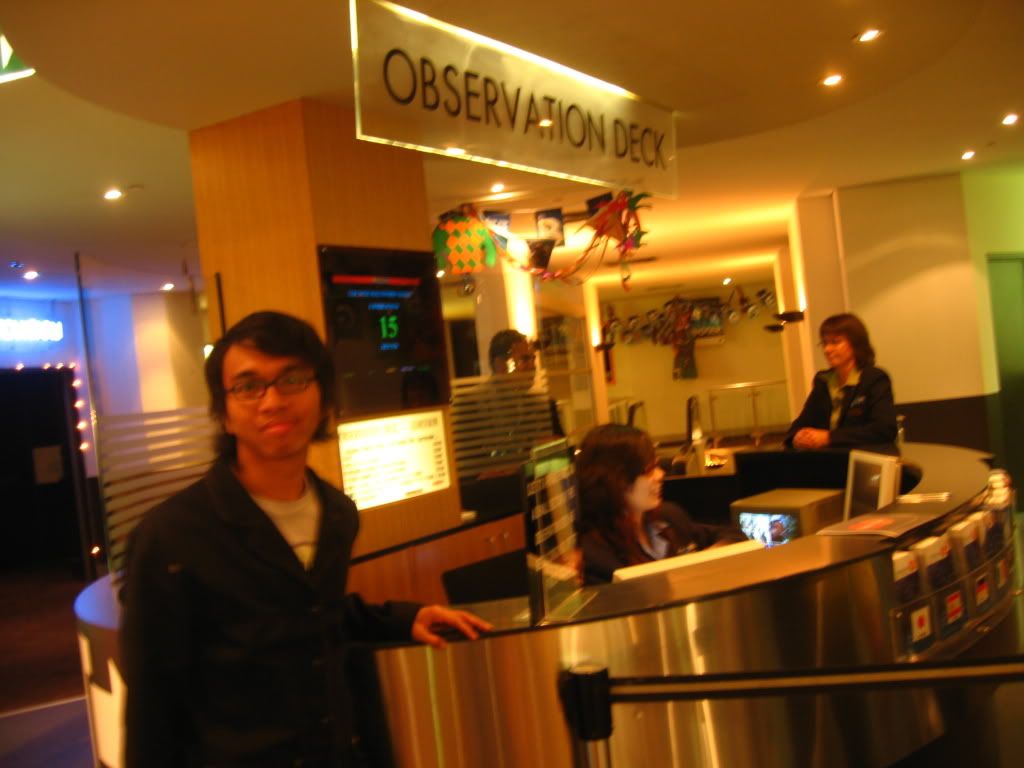 At the Rialto counter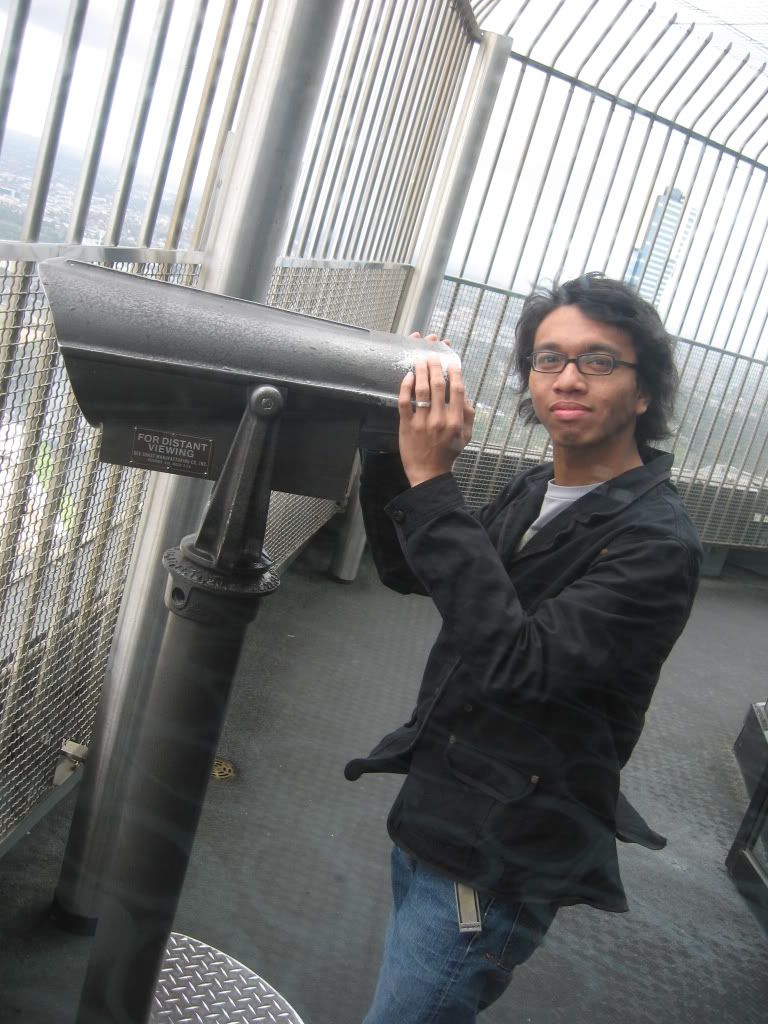 U can use binocular there for free... but what exactly I want to see through it? dunno...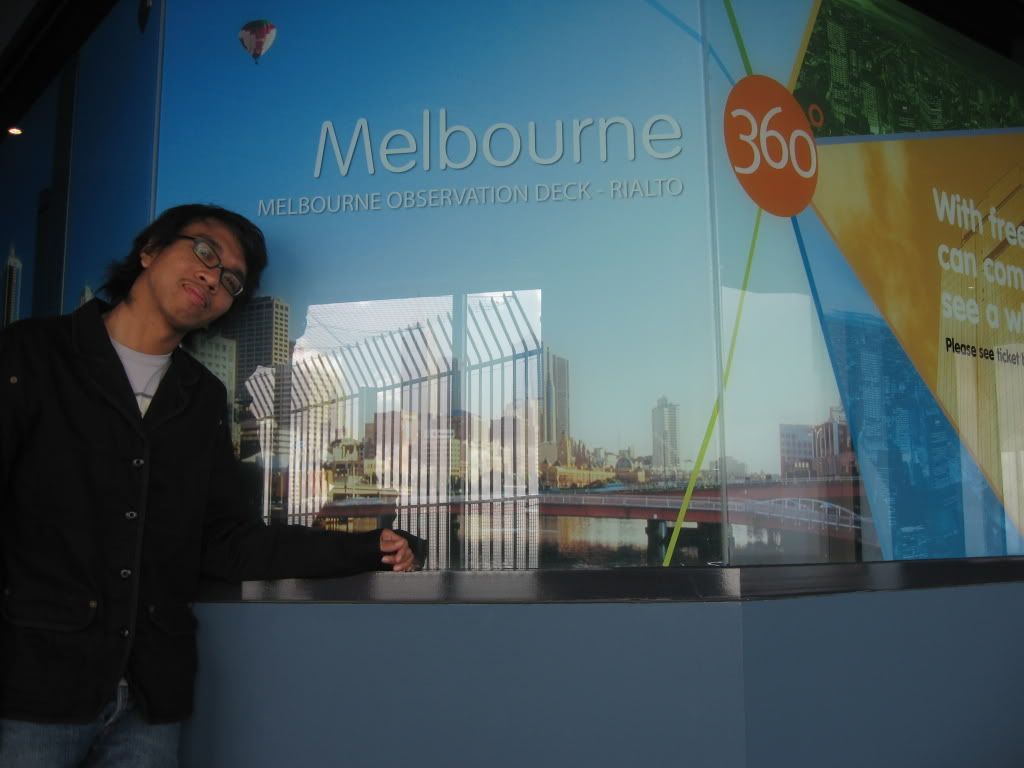 I wuz here...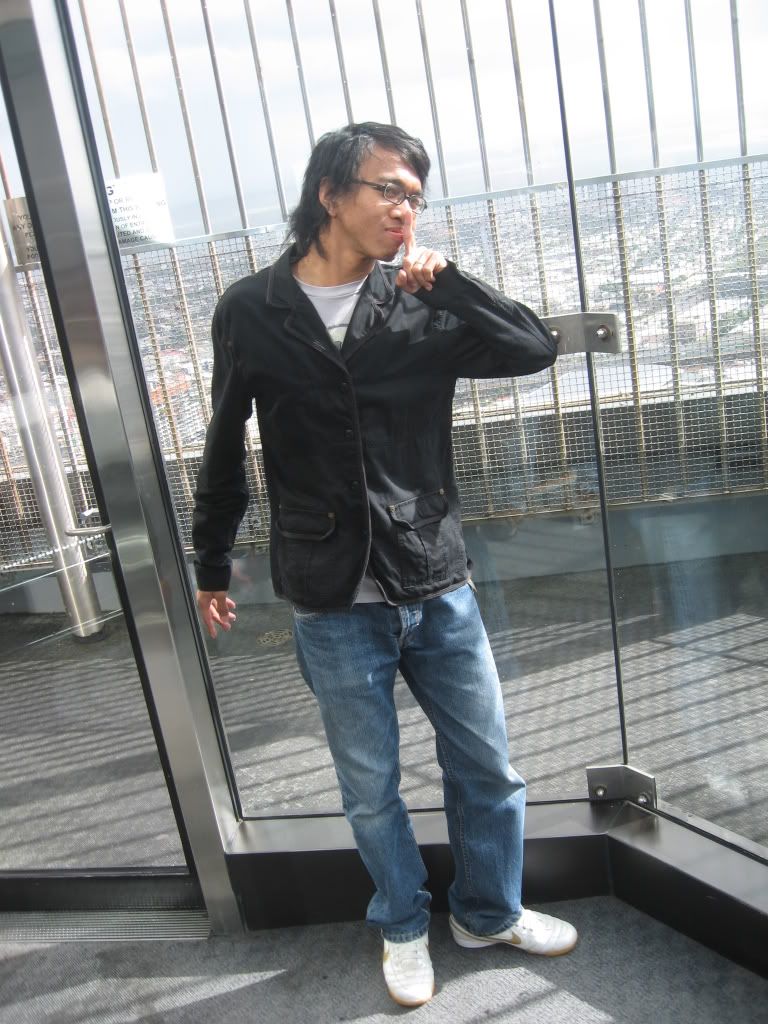 Sshh.. don't tell anybody occay...
Seems like tired spending all the day on the tower
U can create your own souvenir here..
Ok mate, enjoy your Sunday. Gotta go for Asar pray...
See you in Monday... Chiao