I was still sleeping when M called me early in the morning. He asked me and Akmal to go to Smith St. for have shopping there. I just agreed with him since we don't have any plan to go today
(not like the previous weekend Bro Nazrul or Ina will ask us to go somewhere but not this weekend and after, no one will care about us... isk isk...)
. We met after had lunch in Lazzat and walked through the Royal Exhibition Building (REB) just behind our place. We were so lucky because the bus just came on time we arrived there. We had took the bus since there was no tram service to the Smith St. I don't know what it is exactly reason for no tram service to there. The bus was very crowded with peoples and we had to stand until we were reached at stop number 20. It was my first time to see so many peoples all around the Smith St
(maybe they do shopping for the Christmas Eve just around the corner)
. Initially, along this street there are many of boutique such as Adidas, Nike, New Balance, Timberland, Rip Curl, DCshoecousa, Essential Man and many more. Some of peoples here called this place as factory outlet. One of unbelievable thing for me was there are long queue of peoples to enter the Nike outlet. M have been taken the photos of the long queue, I will get the photo from him and maybe show to you guys later. I am not sure why they willing to queue up there even it was a long line. We decided not to join them otherwise it will wasted our time there. I just bought a pair of sock, it was New Balance and it just AUD 2.50. Akmal became the man of the day, he seems like enjoyed shopping there and bought tshirt and handbag of Roxy. Meanwhile, M just went back with nothing. We took a taxi, me and Akmal just don't worry it because M who volunteer to pay for the taxi.
Then, me and Akmal took a rest for awhile to have pray. Afterward, I asked Akmal to go to Southern Star because as far as my concern it was an event held at there. So without took much time, we took a tram to reach there. As Akmal said the event will be no longer be held as in the time was at 6.00 pm at that time, its true everything was finish already we arrived there. Therefore, we just went around there and browsed some shops like Sinatra and Australia Sourvenir Merchandise. We bought some fridge magnets and nail clipper. It was like 3 weeks I am not cut my nail. So Ina, don't worry I will cut it after this. After shopping, we took some photos there. Me and Akmal keep rotated as photographer and model there.
I just want to show here my photos to make Bro Nazrul and Ina jelous what we are doing here. Tu la sape suruh balik Malaysia awal sgt. hehe.
In front of ice cream shop but we don't had it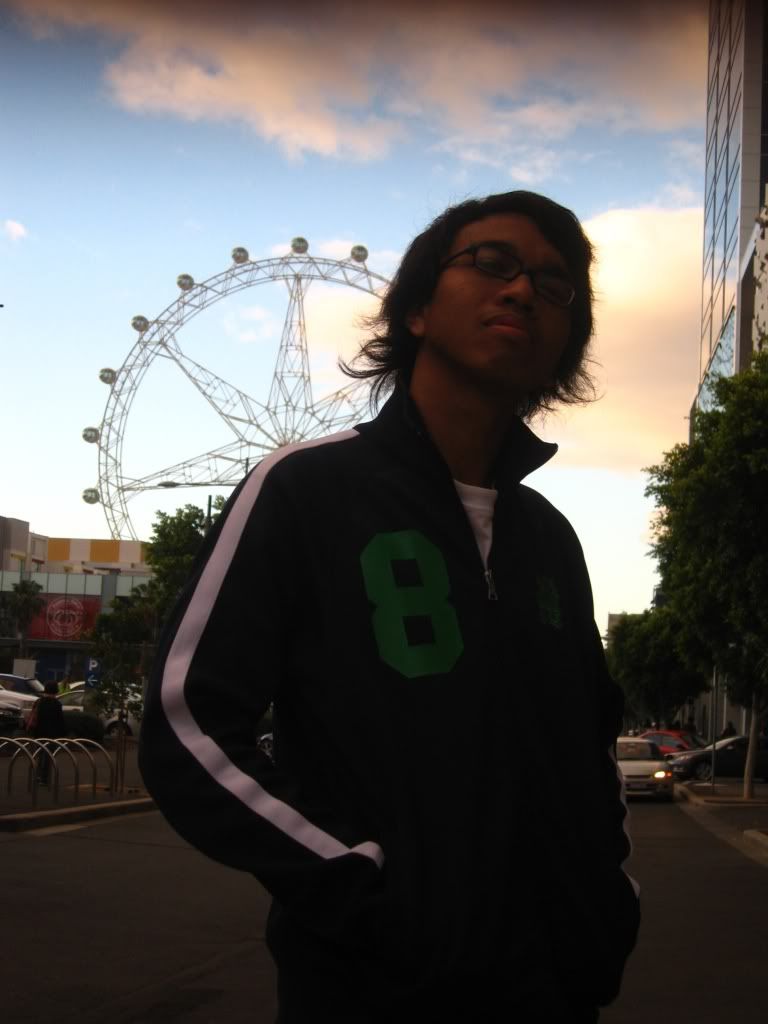 Background of Southern Star
In front of the the fish and chip restaurant that M really want to go there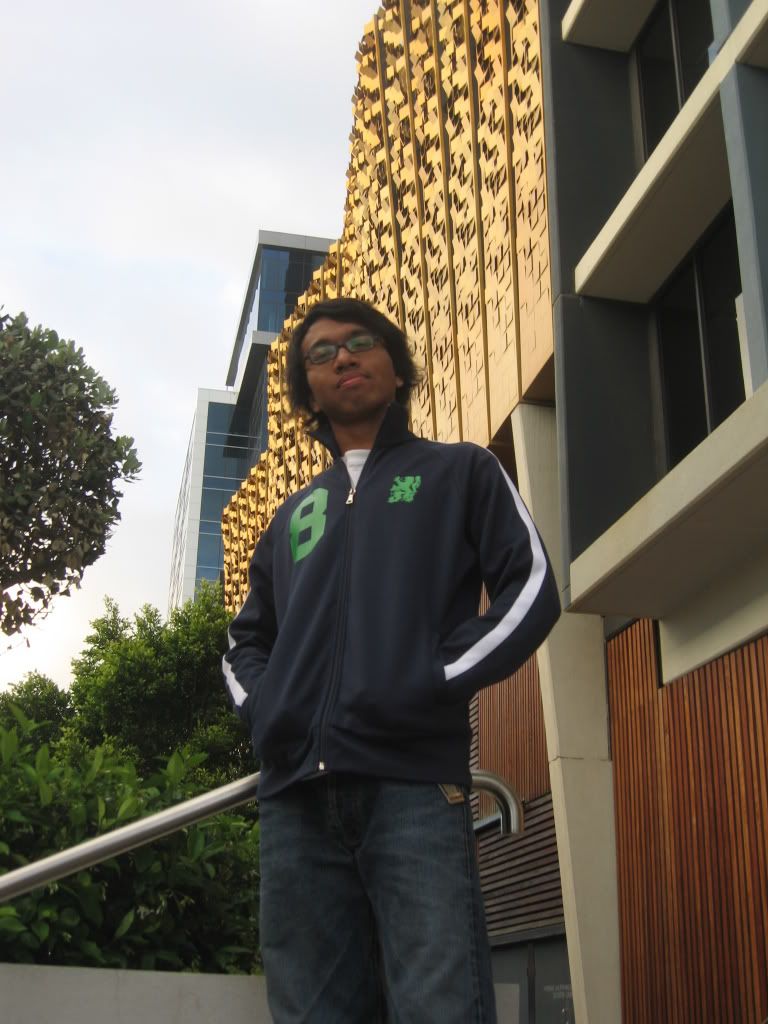 Me and keep posing
Me jumping even it was many peoples around there, no ashame at all...
Christmas tree?? I think so...
From Dockland, i can see Southern Star. hehe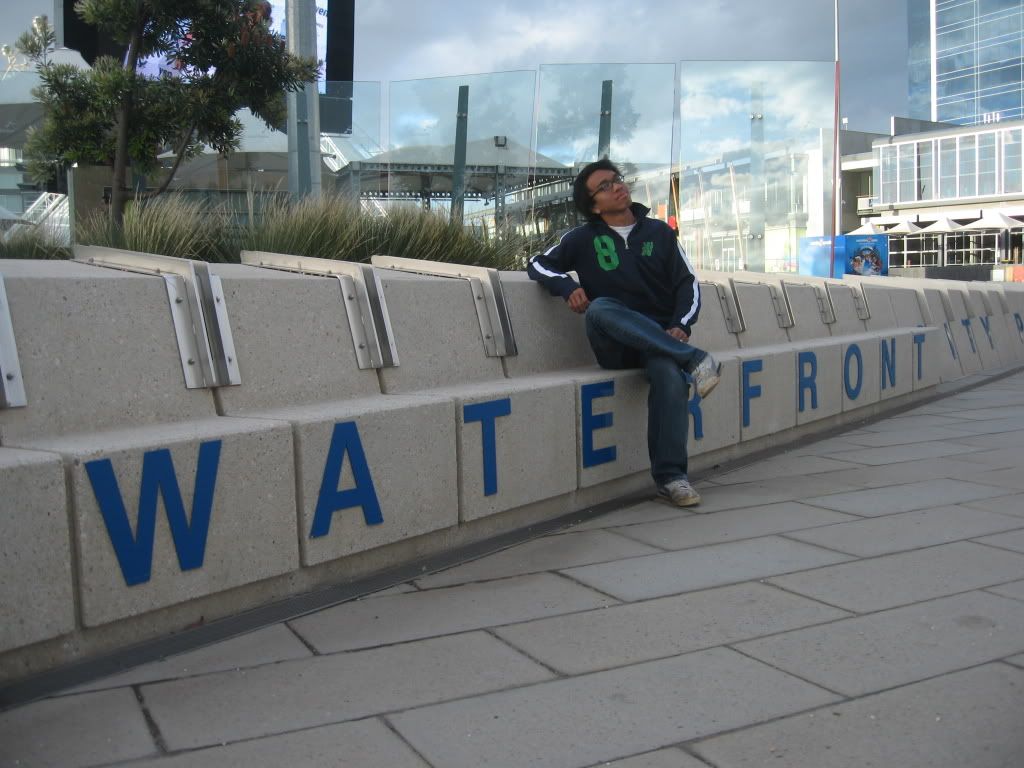 In the Waterfront city, Dockland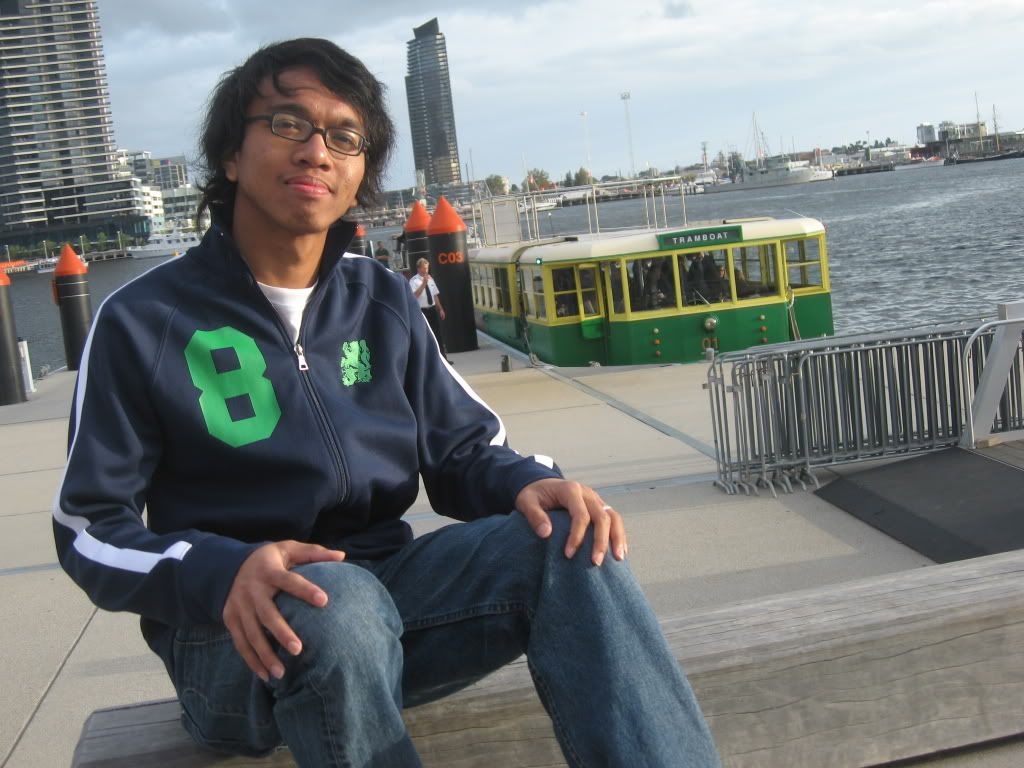 I don't know there was a tramboat in Melbourne... huh?
Bile la nak naik ni... do I have to wait Bro Nazrul and Ina?? hehe...