Hi mate!

Thanks to God, today I managed to take my sahur. It is a good starting for today. I had pasta with laksa Terengganu gravy made by Ina, seriously it tastes really nice. It made me and Akmal really enjoying our sahur.

Stop talking about sahur. I would like to let you all know that my kad raya is successfully done this morning. I am really glad as this is my first time kad raya made by myself. Now i knew it is very easy to make kad raya by using technology available nowadays. And of course it is not only easy, it cost me around 40 cents = 19 cents (photo) + 20 cents (blank card and envelope). Cheap huh???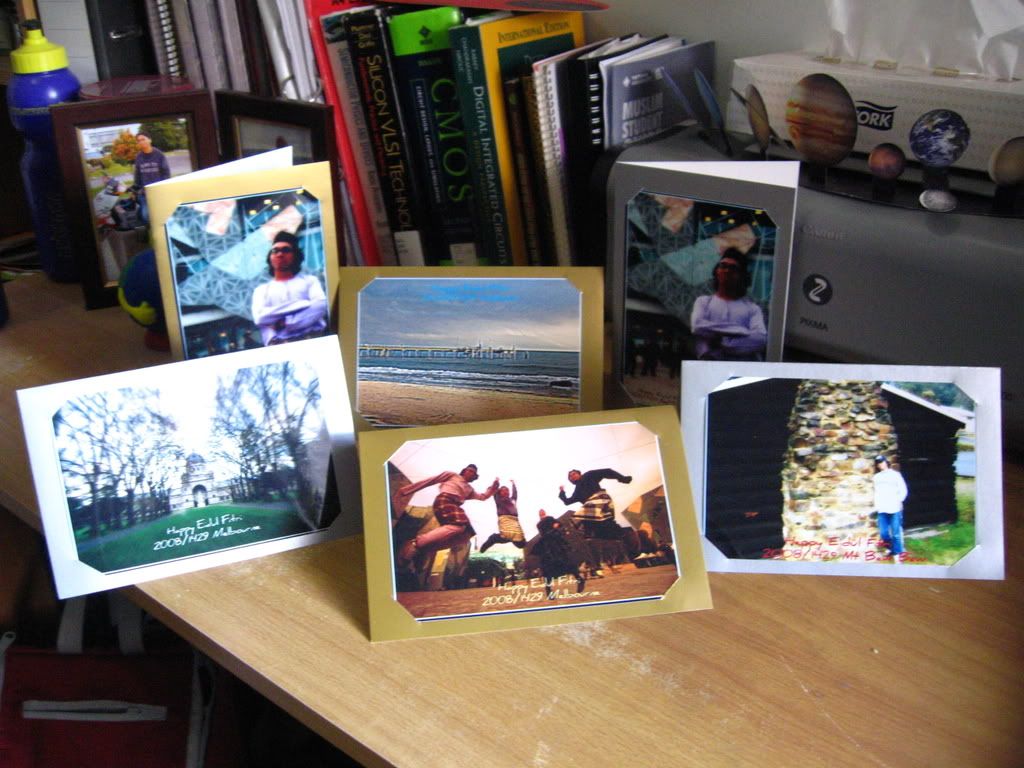 This is my special kad raya for KITA gang...Hope you all like it...





Today, I have class in RMIT Uni at 11.30 am to 2.30 pm. I am still not begin my project yet. I got 4 projects (each subject got a project) this semester. But my mood to study will definitely come when it close to due date. Hopefully, I will finish it ealier than what I have expected.

Got to go now. Have to prepare something for the class.

See you. Have a nice MONDAY.