Hows your Eidul Fitri celebration mate?

I feel very lucky even though I am in Melbourne but I still can have open house since 1St Syawal until this weekend. Thanks to those who had organized and invited me their open house. Really feel happy, at least I still can feel the mood of 'raya' here.

As I told you at my previous post, I was woke up early on 1st Syawal and managed to complete my 2nd brother request for 'raya' video. Right afterward, I took a shower and ironed my 'baju melayu'. It was slightly cold outside but Akmal and I refused to wear a sweater. We met Ina at Queensberry St and without Bro Nazrul (he got crucial class that morning), we headed to Malaysia Hall in Prahran by Glen Iris tram. We liked very proud wearing our traditional costumes. We were not forgot to snap some pictures during the journey to Malaysia Hall.




Sang Bulan



Sang Bintang



Sang Pelangi

Fortunately, we reached at there just in time. We prayed EidulFitri solah and listened to the 'khutbah' by Ustaz Haznizul. But I can't focus to the speech because I am thinking about my family in Malaysia, how they are celebrating this Eid without me. I was liked feel homesick at the moment.

We had 'nasi briyani' with 'sambal ayam', beef rendang from lazzat, some cookies and many more. We were really enjoyed the meals and the photograph session as well.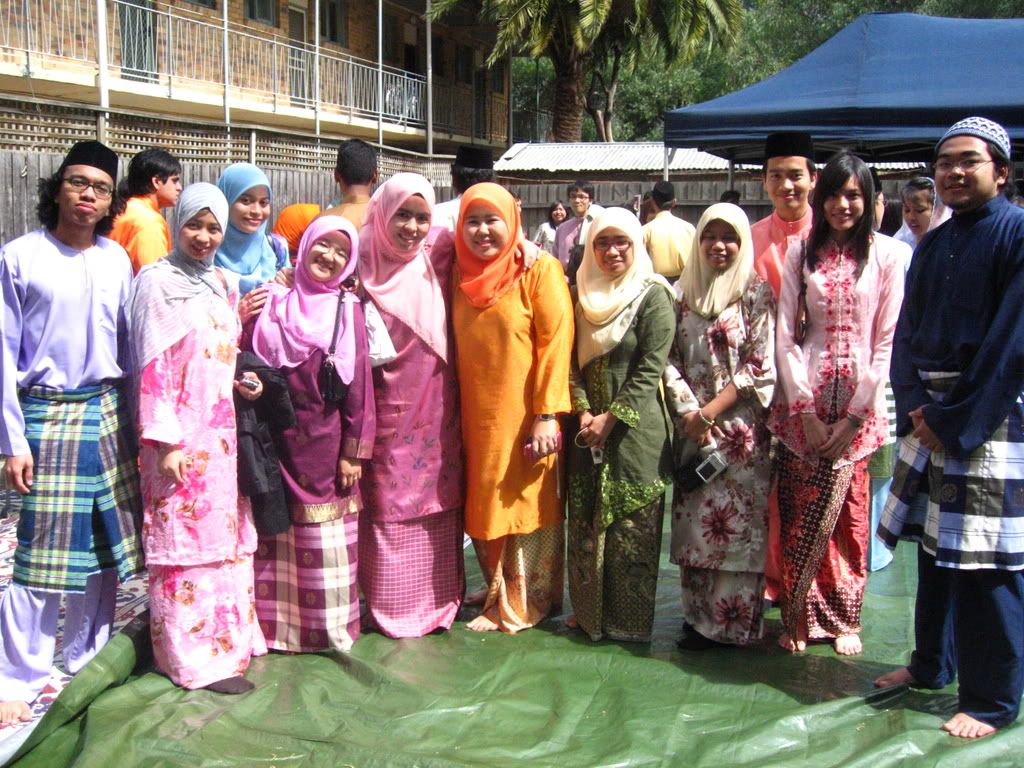 With Bundoora Team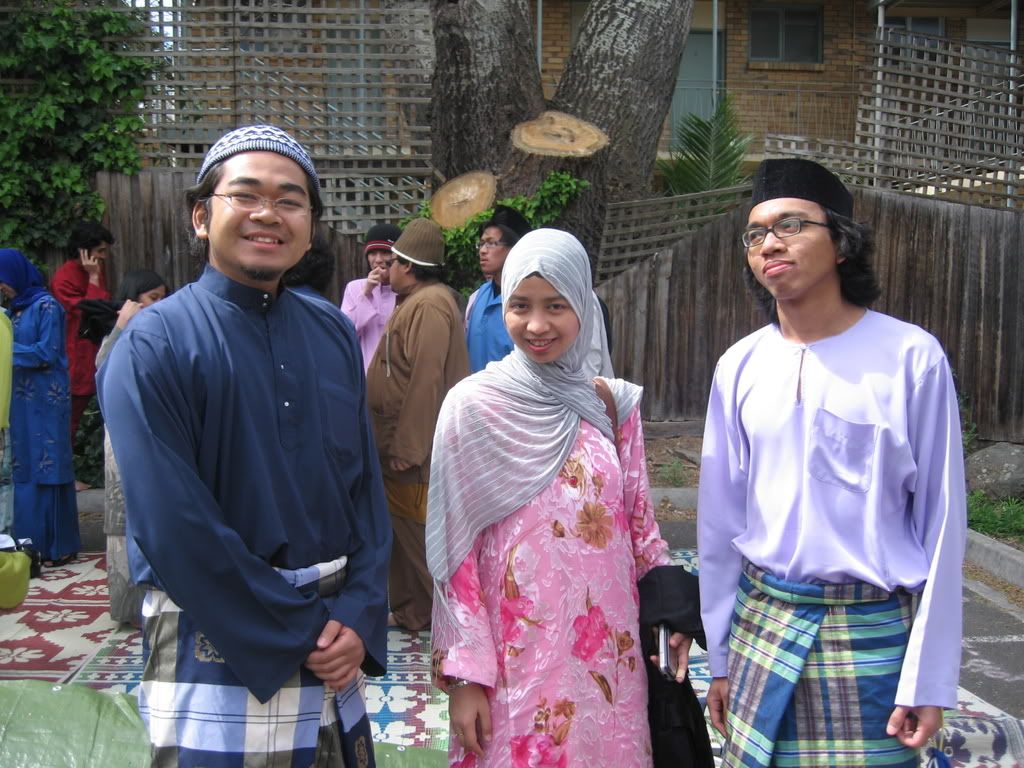 With KITA gang without Bro Nazrul



With Brunswik and Colours Team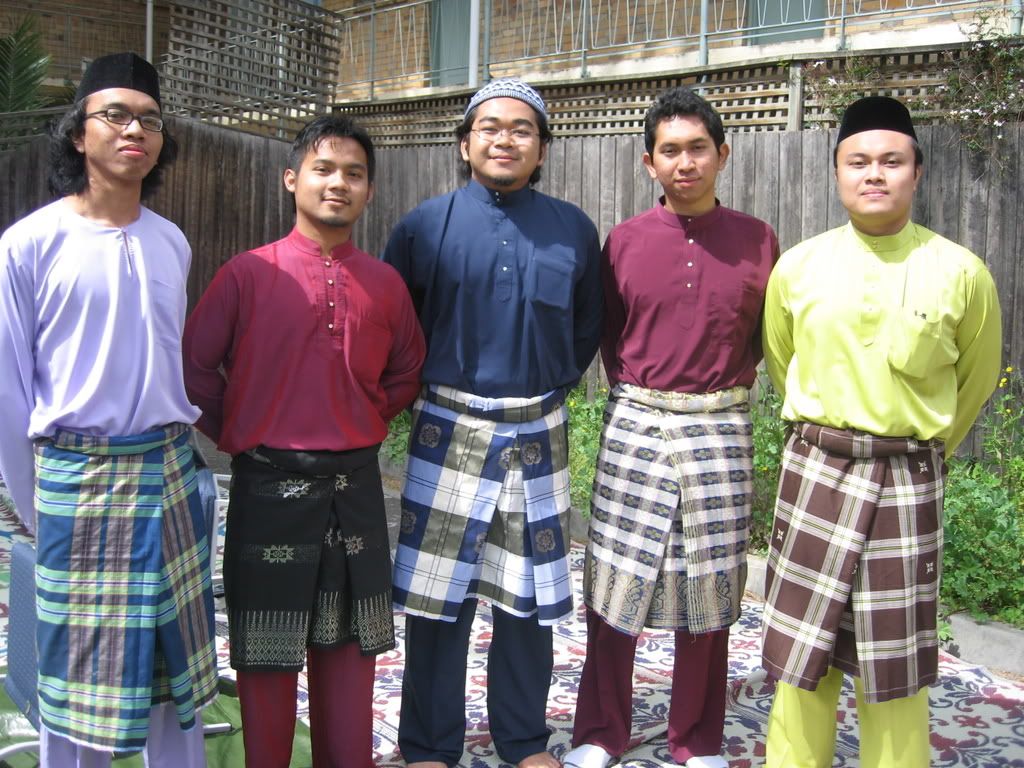 With Lazzatian



Gang Poker... lol



Open House rumah Kak Uji and Abg Epoi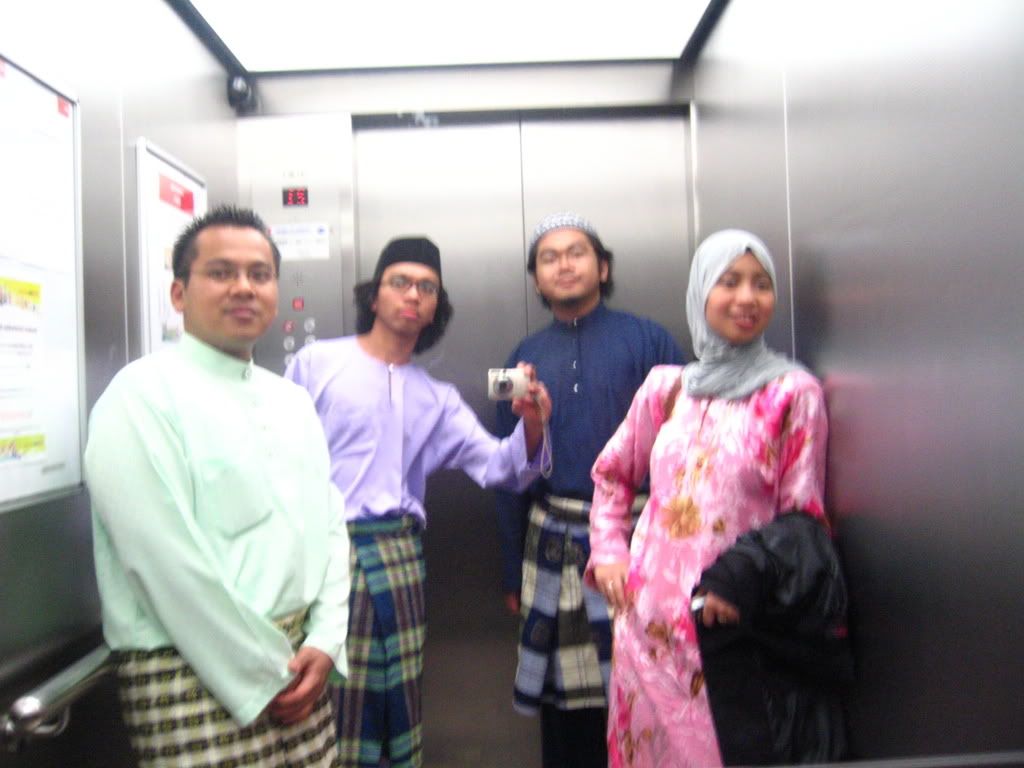 Complete members of KITA gang... otw to Open House rumah Kak Jessnor Elmy, Effy and Kak Hasnah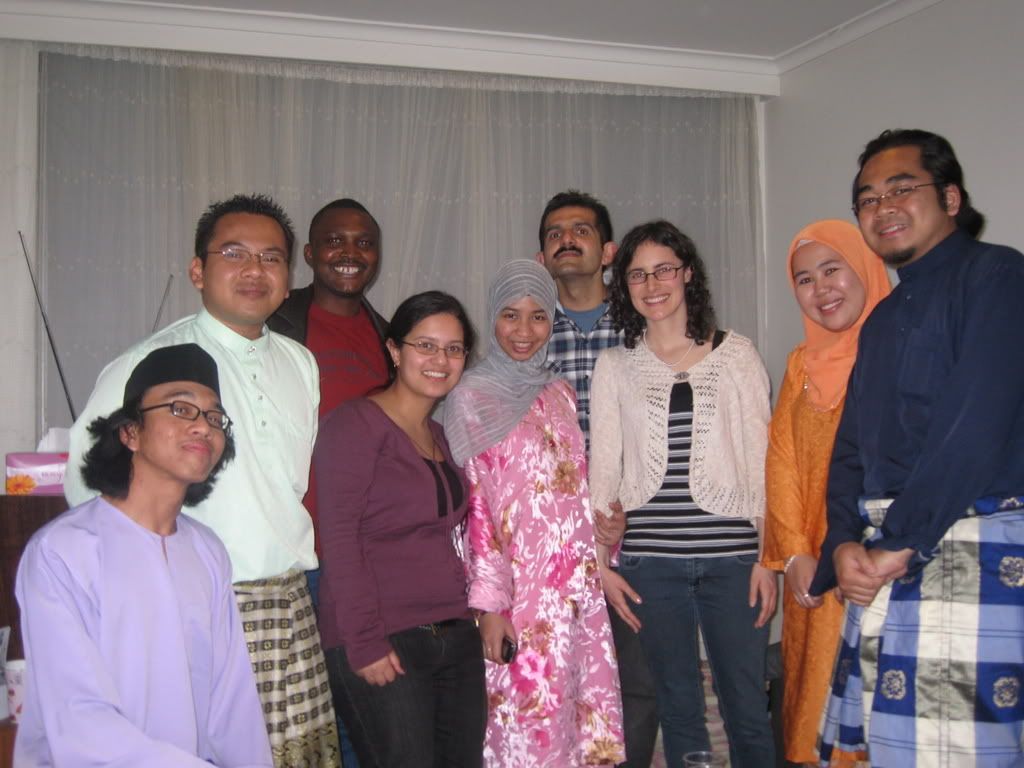 Open House at Criminals gang