Yesterday was the sad episode in our life here in Melbourne. As we are usually chill out together, playing card together, laugh together, walk walk together, take pictures together... what else... ooo yeah... the thing is we are happy together(really like this song). But yesterday changed our happiness story before to a very sad story. Our Aiyu returned back to Malaysia for good after finished her study here. Even though, she was our friend but still cannot remember what was her course here, but I think it is about account or business... what a useless friend of me... that not really important aite... as long as your really enjoyed when you are being in what we called friend.

Thank Aiyu for everything, I'm still remember on the International Student treasure hunt, that day we all together round round in Melbourne. The place which we never been and finally we came into. haha.. Its fun rite. Though we were not won anything, I'm sure you are enjoyed at that moment. To kak Hasnah dont be sad ok, we got another friends here aite. We can go to zoo when we are free ok... To Aiyu, wish u all the best and never stress against your reality life there in Malaysia. To the rest of my friends - Akmal, Ina stress, Nazrul, Aliyah, abg Zairi, kak Ina n Umar.. opss forgotten Izza (also want to leave us here soon) ... cheers and have a nice day.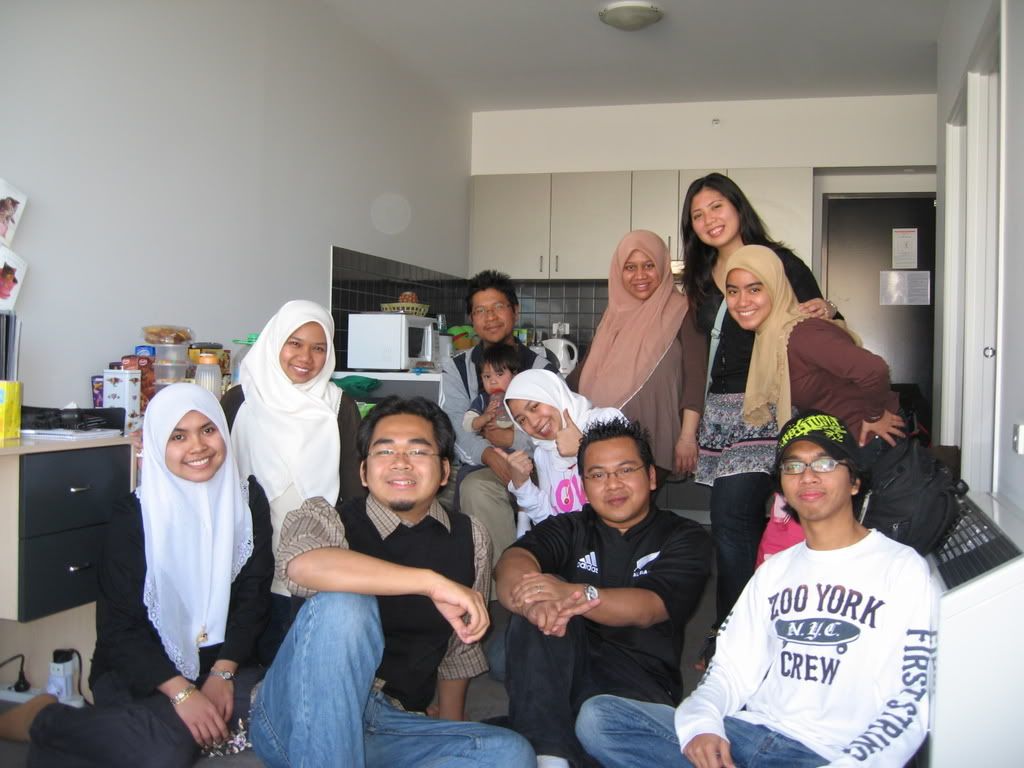 Of course, we still have time to take picture together... sweeeeett...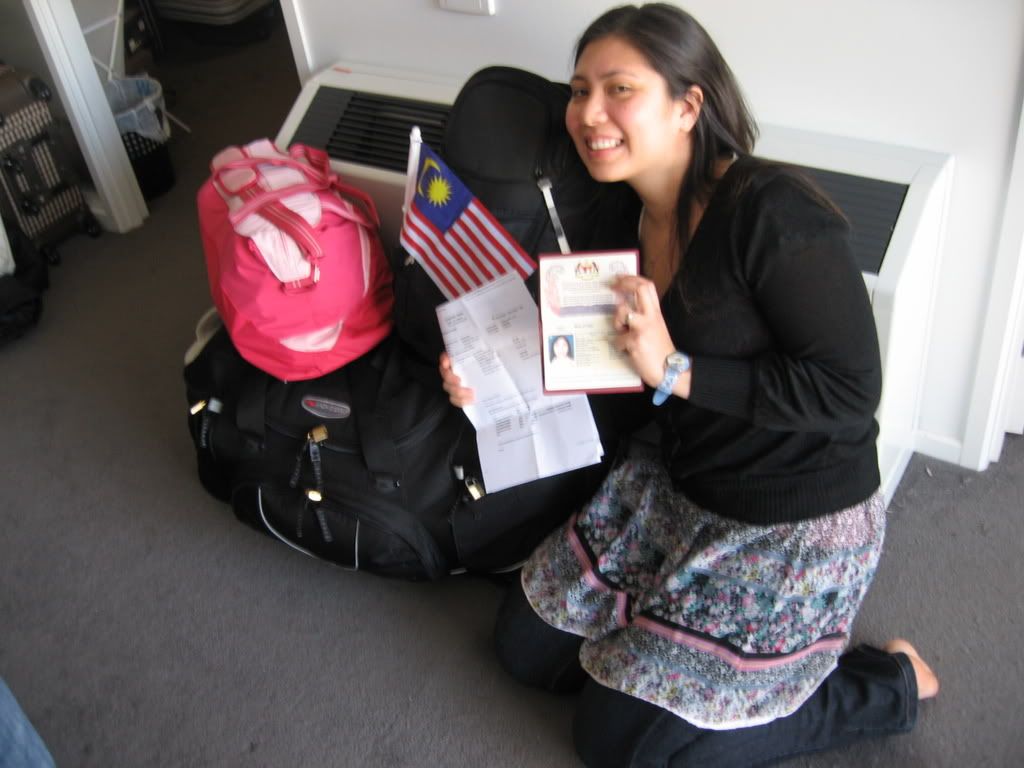 Aiyu with her passport and ticket back to Malaysia, we wish you all the best.. Thank for being such a good friend to us.. We all love you..